Skillz Blackout Bingo (also known before as Blackout Blitz) is a game skill and a little bit of chance, where players around the world are given the opportunity to win cash prizes and other goodies.
Skillz, an internet-based gaming site that offers skill based games for mobile devices (iOS and Android) such as poker, blackjack and roulette has not long ago launched its latest addition – Skillz Blackout Bingo!
If you're a fan of Bingo and looking for a way to make easy money playing it online, here's comprehensive guide we built for you that will teach you how to play and make real money in Skillz Blackout Bingo.
Also read:
How to play Skillz CUBE CUBE Game
How to Play 21 BLITZ
How to Play Skillz Dominoes Gold
How to Play Skillz Solitaire Cube
How to Play Skillz Big Hearts
What is Blackout Bingo?
Blackout bingo is actually around for centuries. It's usually played with 3-5 players and it takes about 30 minutes to play the entire game.
1 person will be assigned as "reader" who reads out one word per minute, each player checks off their respective words on a card in front of them that they can see but everyone else cannot read (hence the name Blackout). When all 100 cards are filled up, then whoever gets 5 in row or column first wins!
How did Skillz renew Blackout Bingo?
Skillz Blackout Bingo gameplay is a little bit different then the classic, popular version.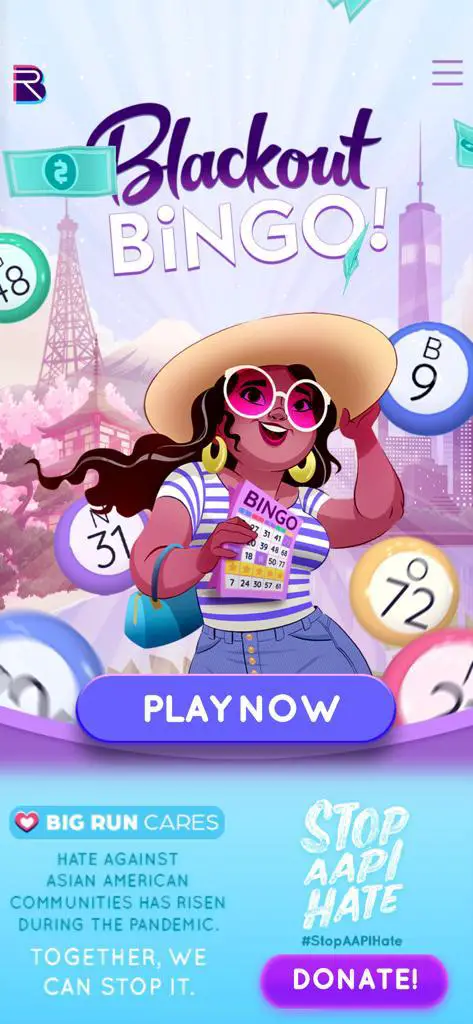 Once you press "Play Now" button, you will be transferred to the game interface, which includes 4 sections:
Rank
Game area (1v1)
Shop
League
The Rank area shows you the latest games you have played against other players, and updates you on wins and losses.
The Game arena is where you can choose a game mode based on the amount of money or z (Skillz cash) you want to play on.
The Shop area is where you can add funds to the game and earn rewards, tropies and ticketz.
The League area shows you the information on the players rank, their current season (league) prices and numbers of medals the acquired since the beginning of the current league. You can check out your own rank as well.
Where do I start?
If you didn't get the chance to put your hands around Blackout Bingo yet, you can download it here to Android or iOS.
The recommended method to start "swimming" in Skillz Blackout Bingo and understand the game is to sign up to Skillz via the application and start playing on z coins, in practice mode.
What are the z coins?
z coins are Skillz coins you automatically receive when you start playing every Skillz game. They let you participate in all type of practice games and gain experience before diving in to playing with cash.
What's next?
After playing about 5-10 apprenticeships Blackout Bingo games, you can jump a step to experiment with games for real money at low amounts.
In order to challenge other players and win real cash prizes, you have to deposit some funds into your account.
How do I add funds to Skillz Bingo Blackout?
In the Store \ Shop section, choose the amount of dollars you want to deposit to the game.
Here are some things you should know before putting some funds in Skillz games.
Once you add funds, they will be available for you through ALL SKILLZ GAMES.
$30 Deposit will give you an extra $10 bonus in the game, though you won't be able to withdraw the bonus cash to your bank account.
Using blackout bingo promo codes will give you significantly much more money that you can play with. Use this promo code to receive a bonus cash: El4stic
Blackout Bingo – game instructions and rules
So how do you play Skillz Blackout Bingo? Here's how the game works.
The game includes a Bingo board with 5 rows and 5 columns.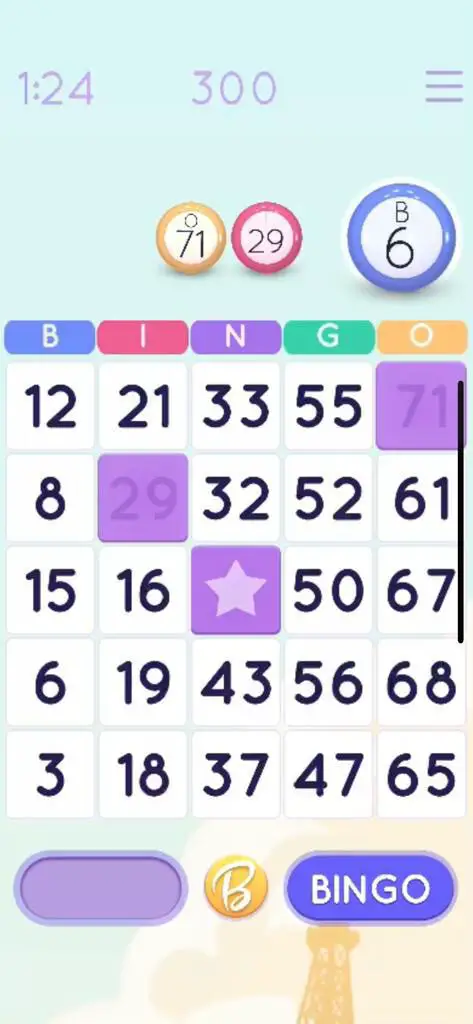 Every column is named by a letter, "B", "I", "N", "G" and "O", which connects to the game name – Bingo.
In every column you will see numbers. The numbers shown on the left columns are always lower then the right columns.
Once the games starts, a timer will set of and numbers circled with color and letters will pop out every second. The letters represent the column you should check out.
If the number is matching to the one your board, you will want to press that number to mark it.
You can have a bingo once you marked a whole:
4 Corners
Diagonal
Row
Column.
Your goal is to mark as many corners, diagonals, rows and columns in effort to eventually fill in the entire board.
Once you fill the entire board the timer will stop and the game will end, or alternatively the timer will end before you complete the board.
Collecting more numbers and points with Power Ups
What is a Power up in Blackout Bingo?
A power up is a special ability you receive when you mark numbers fast enough.
Your goal is to daub (mark the numbers) as fast as possible to when they are shown up so you will gain more Power Points.
Every power point adds up to your total score and your power up index, which will give you special skills you can use throughout the game.
How to play Skillz Blackout Bingo Power Ups
Golden Ball – a popular power up which gives you the option to choose 1 out of 5 balls (numbers) out of the board.
Extra time – lets you add another 10 seconds to the game.
Freeze – a power move which freezes your timer.
2x – Doubles your point collection for 10 seconds.
 
Every once in a while, Skillz are adding new special power ups to the main mods and side events to upgrade the game experience.
Bingo combos and special tricks that gives you the advantage
The popular way to win as many points as possible is by using combinations that double the score at the end of the game. When you wait with the click of the "Bingo" button to end the game, while you collected as many bingos as possible, you will win a combo strike that will give you significantly more points then pushing bingo through mid game.
Read more tips and tricks on how to win 100% of your matches in Skillz Blackout Bingo here.
Special features you need to know about the game
You can withdraw your money anytime you want, except your bonus cash.

You can use Skillz Ticketz to convert it to cash or buy gifts in the store. Every match gives you new Ticketz.
Trophies and Achievements will give you cash, ticketz, z coins and prizes.
Your medals determine your ranking in the current league.
The game is maintained by a technical & customer service team 24\7 who will answer your technical problems and questions related to the game.
Hope you guys were educated and enjoyed our guide on How to play Skillz Blackout Bingo! Let us know what you think in the comments below.
Conclusion
Skillz Blackout Bingo with confidence, whether you're a novice looking to learn or an experienced player aiming to elevate your skills. Embrace the excitement of head-to-head bingo battles, develop your strategy, and embark on a journey of skillful gameplay and potential rewards.
FAQ: Blackout Bingo
1. What are Blackout Bingo cheats?
Blackout Bingo cheats refer to unauthorized methods or techniques used to gain an advantage in the game. It's important to play games fairly and without cheats to maintain the integrity of the gameplay.
2. How do I get the Blackout Bingo app?
To get the Blackout Bingo app, you can download it from the app store on your device. Search for "Blackout Bingo" in your app store, and then click on the "Download" or "Install" button to get the app.
3. How much can I earn from Blackout Bingo?
Blackout Bingo is a game for entertainment and does not usually offer real monetary payouts. Any rewards or virtual currency earned are intended for in-game use only.
4. How do I download the Blackout Bingo app?
To download the Blackout Bingo app, go to your device's app store (such as the Play Store for Android). Search for "Blackout Bingo" in the search bar, locate the app, and click on the "Download" or "Install" option.
5. Is Blackout Bingo real or fake?
Blackout Bingo is a real mobile game app available for download. It provides a virtual bingo playing experience and any rewards earned are part of the game's mechanics.
6. Can I find Blackout Bingo on the Play Store?
Yes, you can find the Blackout Bingo app on the Play Store. Just search for "Blackout Bingo" using the search function, and you'll be able to download and install the app from there.
7. Is Blackout Bingo available for Android devices?
Yes, Blackout Bingo is available for Android devices. You can download the app from the Play Store and enjoy playing it on your Android smartphone or tablet.